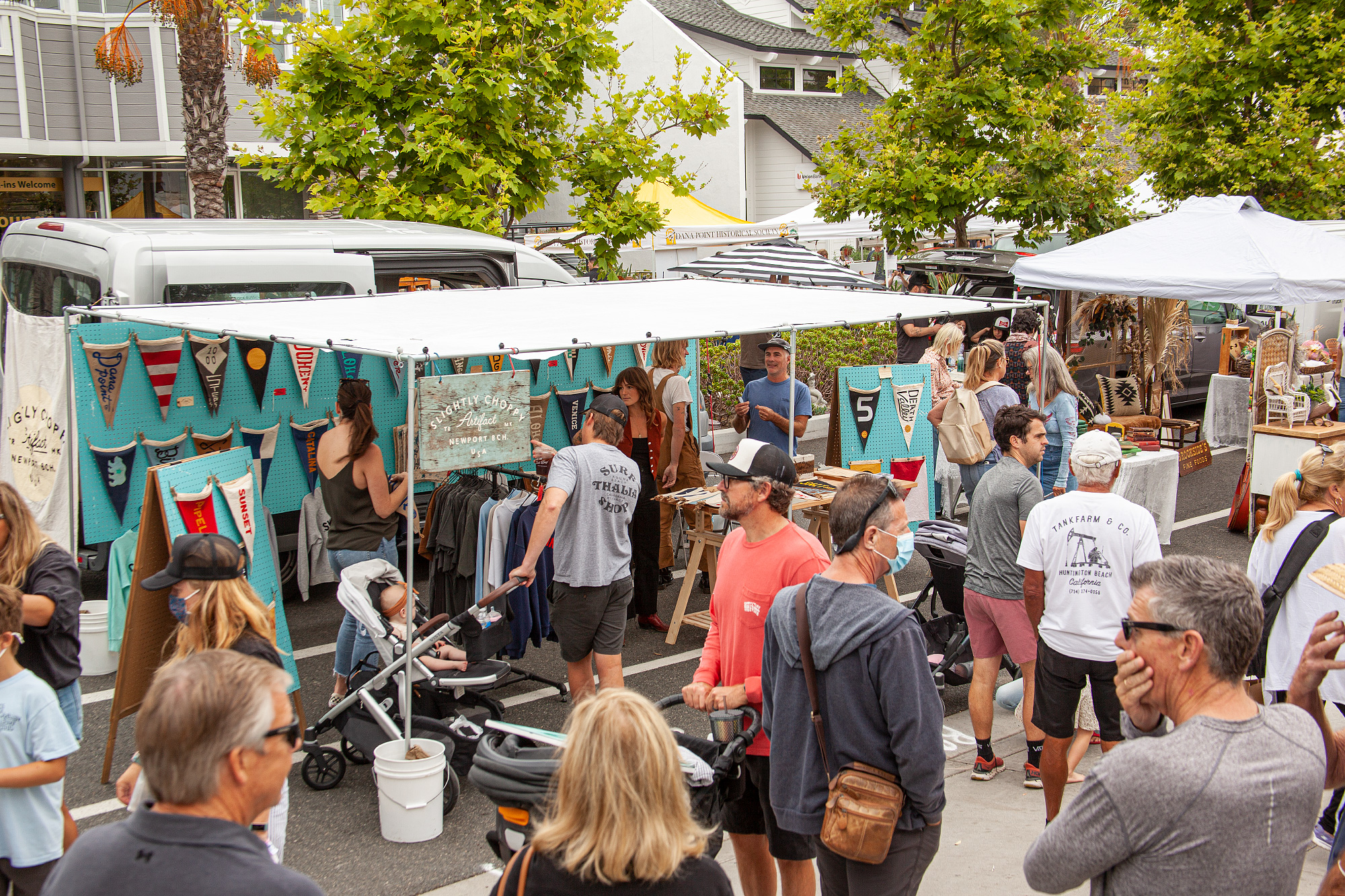 10/30/22 – REDO Vintage & Maker's Market
EXHIBITOR NOTICE: PRICE INCREASE TO $490 ON JULY 1st !
The REDO Vintage & Maker's Market will return on October 30, 2022 – back for more fun in the fall and in a new month! This free and festive community event hosts a curated collection of Vintage exhibitors and an authentic assortment of Makers. Live music, hands-on experiences, a selection of food trucks, and local craft beer gardens complete the experience. This popular market began in 2019 – nearly doubled in size in August of 2021 and is now off and running through 2022! Located along the newly renovated Del Prado Avenue area of Dana Point, this free festival spans 3 blocks in the Lantern District from Old Golden Lantern to the Street of the Ruby Lantern, includes 120 exhibitors (mainly vintage with a few artisan) as well as food vendors and beer gardens. The recent REDO Markets have attracted attendees from all over Southern California.